Comprehensive Maintenance
Programs and Packages

Delta 25 Technologies is a full-service engineering company with over 10 years of successfully delivering worry-free website and server maintenance.
Our Team of experienced technicians is available for support, intervention, and system recovery.
Our Team specializes in maintaining:
*WordPress
*Joomla
*Ubuntu
*CentOS
More…

We Offer:
Full analysis of your website, including:
Updating plugins
Installation of essential security plugins
Website Speed Up 
Removal of SPAM and disabling additional SPAM*
Additional Services:
Removal of malware (additional)
System recovery and migration
SSL certificate installation or renewal
System backups and monitoring
System migration
Monitoring
Operating system updating

Website Loading Optimization
Website load speed is an important component of SEO. We will optimize your site, and get that all-important "A" Grade Quickly!

WordPress Optimization
We Love WordPress! Why?
No other CMS can get your website ranked on search engines quicker, and without a large technical investment. At Delta 25 Technologies, we believe that you should concentrate on Creating Content, and not on technical management. 
Our extensive experience with WordPress is Proof-Positive that the simplest, fastest, and most reliable way to get your website ranked is with WordPress. Whether you need an eCommerce site, blog or informational site, or something else, WordPress is usually the best solution!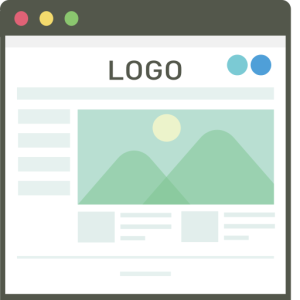 On-Page SEO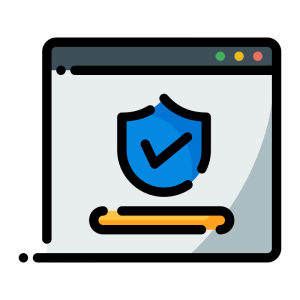 Our team will happily provide you with a cost and timeline to remedy any issues not covered in our initial evaluation. We work quickly and efficiently, to get you the RESULTS you need!
---
Your Website is your online ticket to profits and represents your Business and your reputation. The Team at Delta 25 Technologies understands business and is ready to support yours.
Want to know more?
Not sure what your needs are?
Get the most out of your business with Delta 25 Technologies
Our team has 10 years of experience in website and server management. We can help you develop a plan that meets your needs and gets your system back in working order.
---
Designed to make you profitable
We design our tools to maximize your profits, so you can focus on the important things. Our plans are tailored to fit your business, so you get the most out of every dollar you spend.
Remove spam and malware with ease
Spam and malware can be a major problem for businesses, but with Delta 25 Technologies, we can quickly remove it from your system and keep it running smoothly.
Boost performance with experienced developers
Our experienced developers know how to get the most out of any system, so you can rest assured that your website or server will always be running efficiently.
Stay up-to-date on the latest technology trends
We stay up-to-date on all the latest technology trends so that you don't have to worry about missing out on any new developments in the industry.
We will make sure that your system is always running at its best.
We are friendly, helpful, knowledgeable, and trustworthy.
Fill out our contact form, and we will get back to you quickly to discuss your needs.
Need immediate help?
Just select the Customer Support icon and a team member will be right with you.
Our Basics for a Secure and Reliable Website
Use HTTPS: HTTPS encrypts the data sent between the user's browser and your website, making it more difficult for attackers to intercept and read the data.




Keep software up-to-date: Regularly update the software used on your website, including the content management system (CMS), plugins, and any other third-party software.




Use strong passwords: Use long, complex passwords for all user accounts, and avoid using the same password for multiple accounts.




Use two-factor authentication (2FA): 2FA adds an extra layer of security by requiring users to provide two forms of identification before logging in.




Use a web application firewall (WAF): A WAF can help protect your website against common attacks like SQL injection and cross-site scripting (XSS).




Regularly back up your data: Backing up your data regularly can help you quickly restore your website in the event of a security breach or data loss.




Use anti-malware software: Anti-malware software can help protect your website against viruses, Trojans, and other types of malware.




Limit access to sensitive data: Only give access to sensitive data to those who need it, and regularly review who has access to this data.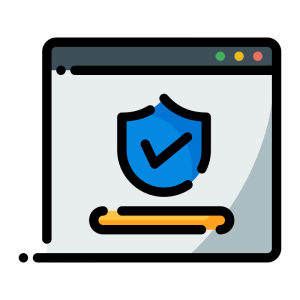 Website Security
Website encryption refers to the use of encryption technologies to secure data that is transmitted between a user's web browser and a website's server. 
Encryption is a necessity for all websites, and to appear in search engine rankings.
The Delta25Tech Team will implement website encryption for your business. Renew your SSL certificate, and troubleshoot any issues for you.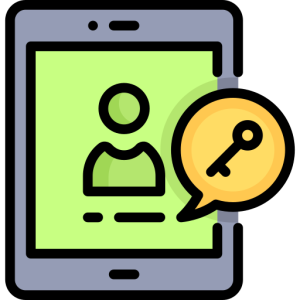 Access restriction with Two-FA
Two-factor authentication (2FA) is a security process that requires users to provide two forms of authentication before accessing a system or service. 
Even if an attacker manages to obtain a user's password, they would still need to provide a second form of authentication in order to gain access to the system or service.
Our Team will implement 2FA on your website, securing access and providing security for your users and business.

Data Backups
It is recommended to create website backups regularly and store them in a safe location. The frequency of backups depends on the website's size, complexity, and how frequently it is updated.  Additionally, it is important to test backups periodically to ensure that they can be used to restore the website if necessary.
The Team at Delta25Tech has extensive experience in implementing secure and reliable backups.
Talk to us, and our Team will configure reliable, and automatic backups.